Join Calgary's Cannabis Industry Community
Leaf is Calgary's first cannabis industry meetup and the best way to meet people in the cannabis space. Over the last year in Calgary we have built a engaged community of entrepreneurs and enthusiasts alike!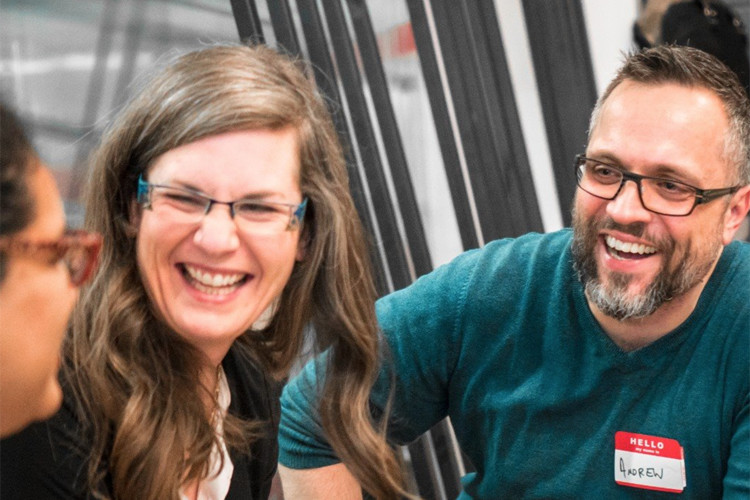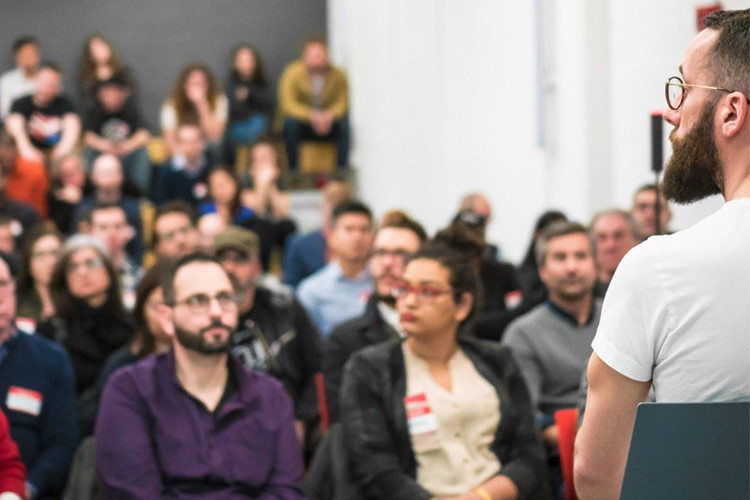 Upcoming Events
Doors at 7:00 pm. Conversation at 7:15 pm.
1110 17 Ave SW, Calgary, AB T2T 0B4
On March 21st Leaf will be hosting Jason Kujath of 51st Parallel, a Calgary based LP. 51st Parallel is currently setting up the first stage of their operations in Lethbridge. From production to sales, their cannabis will be entirely Albertan! Come out and listen to one of Calgary's leading cannabis entrepreneurs talk about his vision for the market!
Get Tickets
Past Events From Our Toronto Meetup
Feat. Alan Gertner
On November 8th, 2017, Leaf Calgary will be hosting Alan Gertner, Co-founder and CEO of Tokyo Smoke. Alan is an ex-Google executive and is building a premium cannabis oriented lifestyle brand. We'll be discussing marketing, branding, and retail in the context of Canada's emerging legal cannabis market.
Feat. Nick Flood
Calgary's October meetup will feature Nick Flood of CanvasRX. Come out and learn about the medical marijuana industry. Learn how to apply for a license, if medical marijuana may be the right option for you and what strains are right for certain conditions?
Feat. James Fuerderer
Join the Leaf community for our 2nd Calgary meetup on Tuesday, August 22nd!  This will be the first in a series of cannabis business specific events. Learn how to make your mark in Canada's newest industry.  Leaf events are a great opportunity to meet new people and learn about the emerging legal cannabis industry. RSVP now for free!
Feat. To Be Announced
Join the Leaf community for our inaugural Calgary meetup. The first event will feature an industry leading guest speaker (to be announced soon), networking, and free refreshments.
Feat. Antuanette Gomez & D'arci McFadden
Our April meet up featured Antuanette Gomez, cannabis entrepreneur and diversity consultant. Antuanette discussed her experience as an entrepreneur in the space and shared advice for new founders. We then heard from D'arci McFadden, a senior government relations consultant for NATIONAL, who discussed the new Federal cannabis legislation.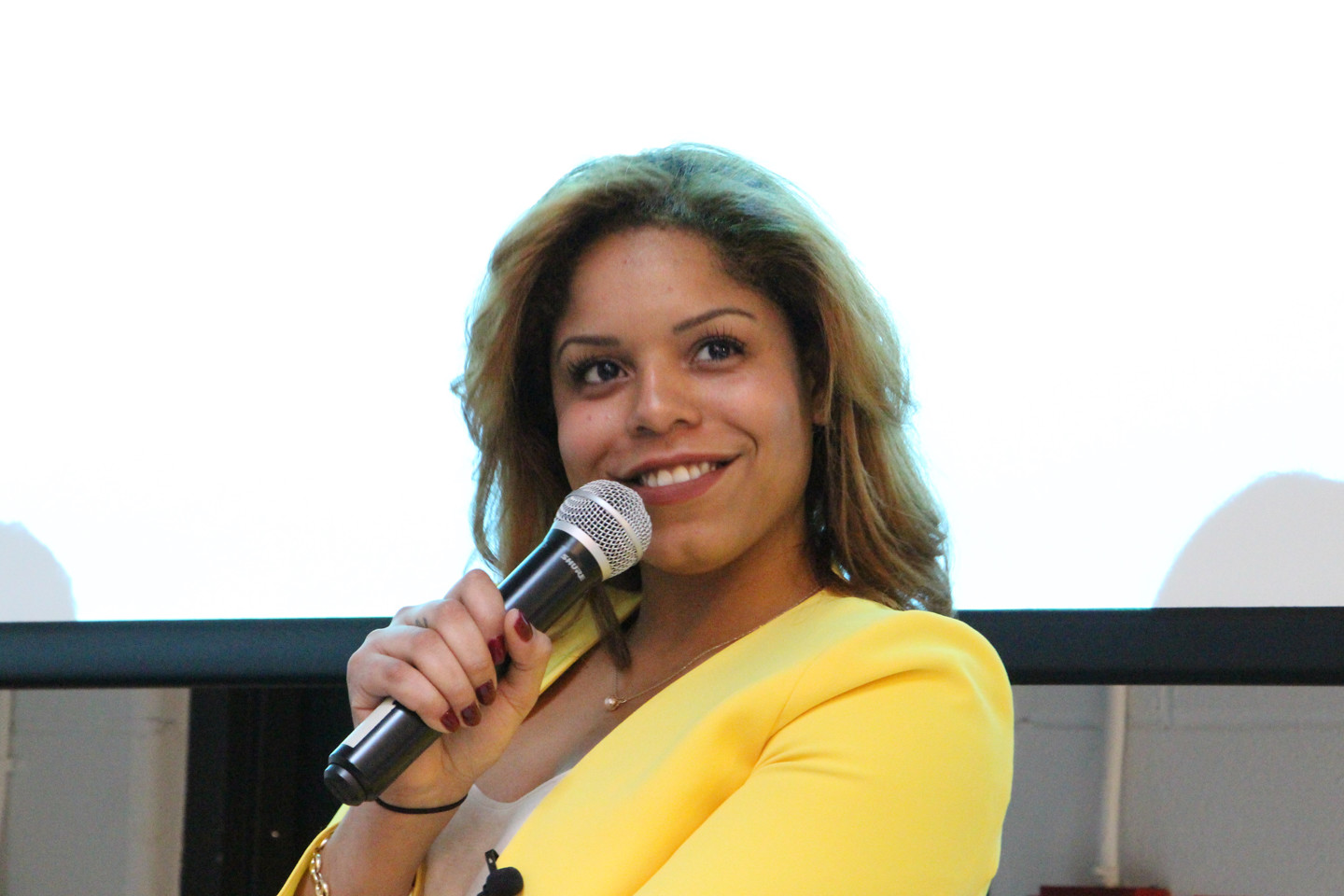 Feat. Michael Lickver, Attorney at Bennett Jones
Our March meetup featured Michael Lickver, an attorney at Bennett Jones and top legal advisor in the cannabis space. Michael discussed regulations around cannabis and his forecasts for future legal issues in the space.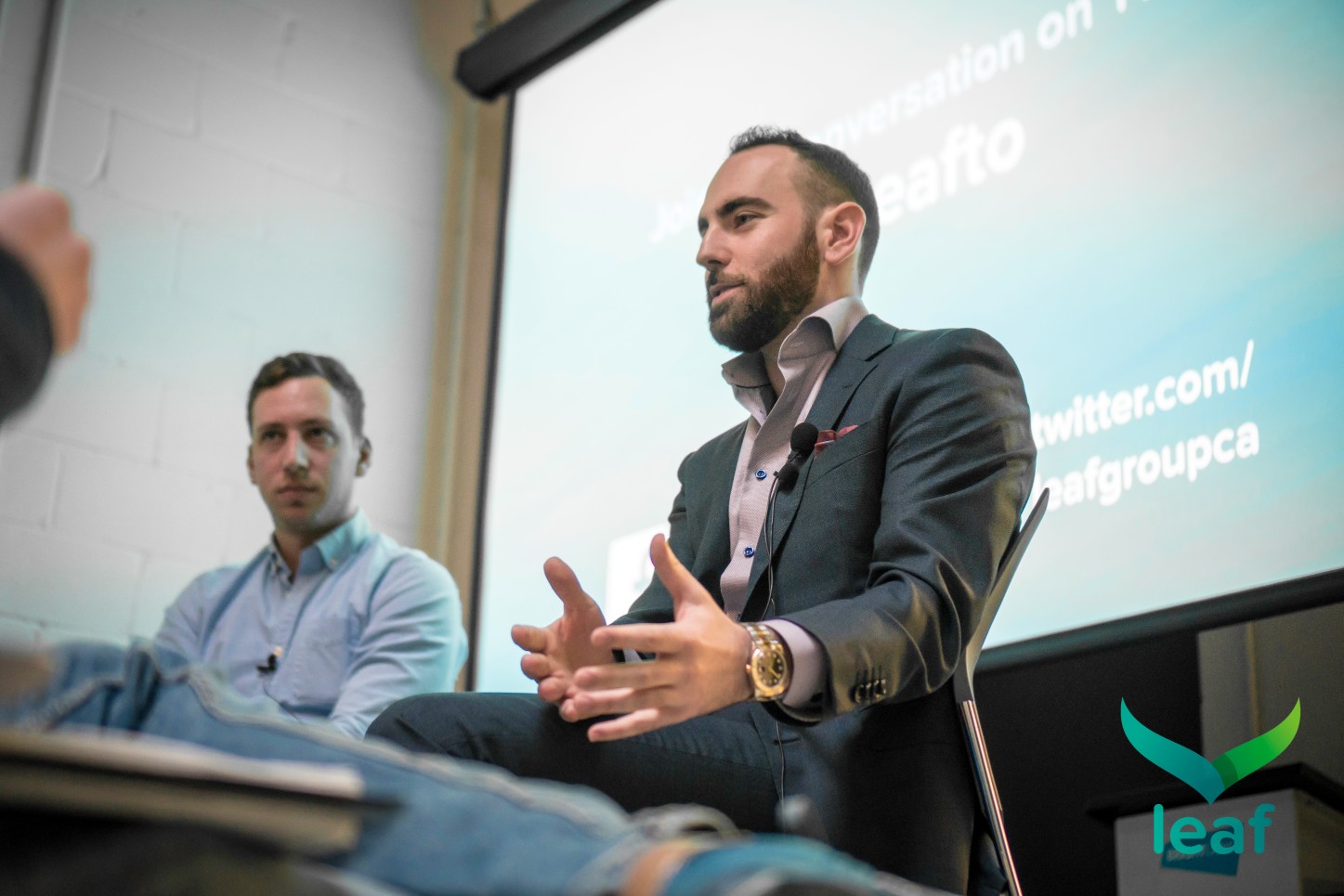 Feat. Alan Gertner, CEO & Co-Founder of Tokyo Smoke
Our February meet up featured Alan Gertner, the CEO and Co-Founder of the leading premium cannabis and lifestyle brand Tokyo Smoke. Alan shared his insights into the branding of cannabis and the evolution of the retail side of the industry.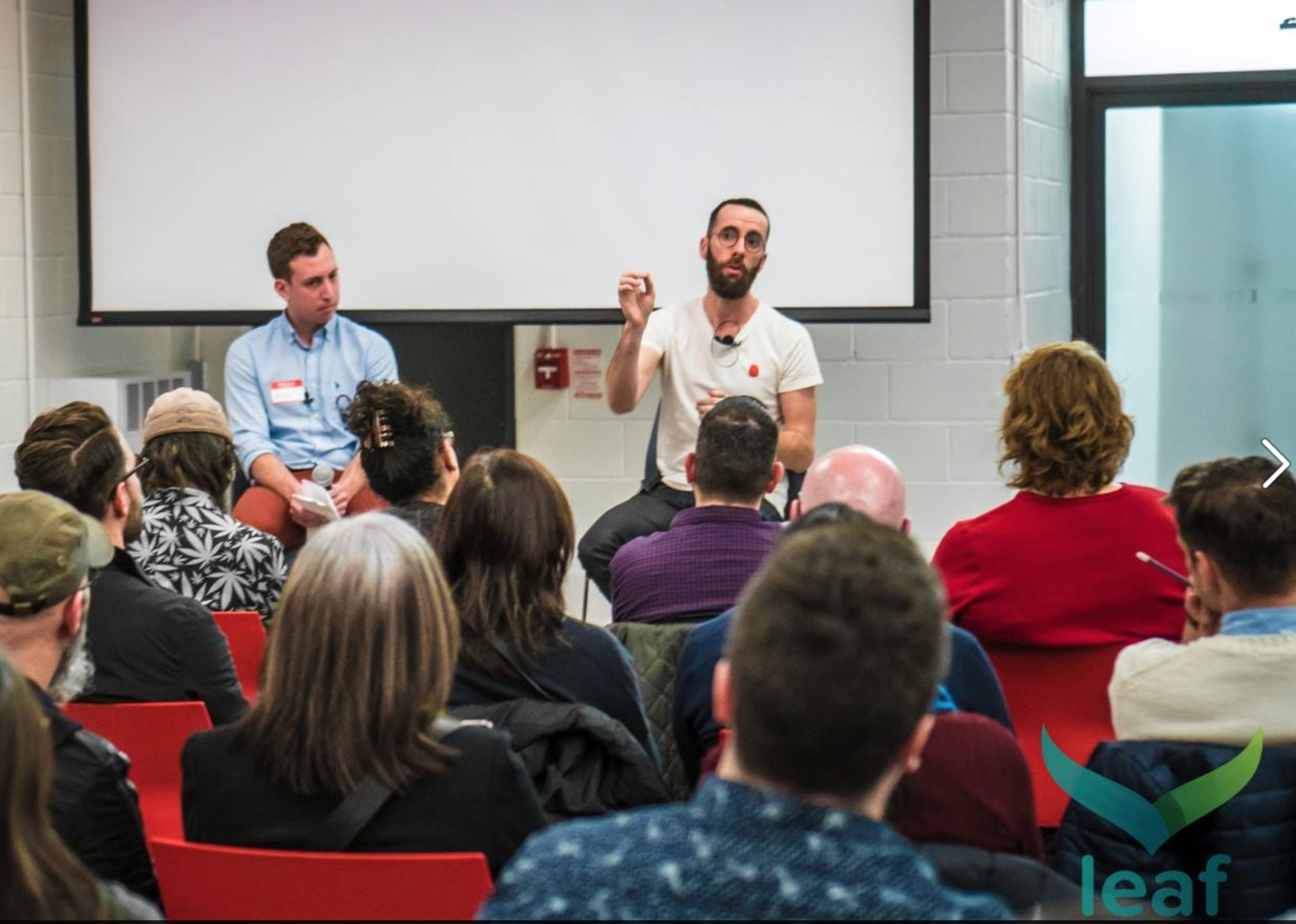 Feat. Vic Neufeld, CEO of Aphria
Our inaugural event featured Aphria CEO Vic Neufeld. Over 100 attendees took part in an engaging conversation with Vic about the future of marijuana, in particular the important role of the medical market and producers in Canada's industry moving forward.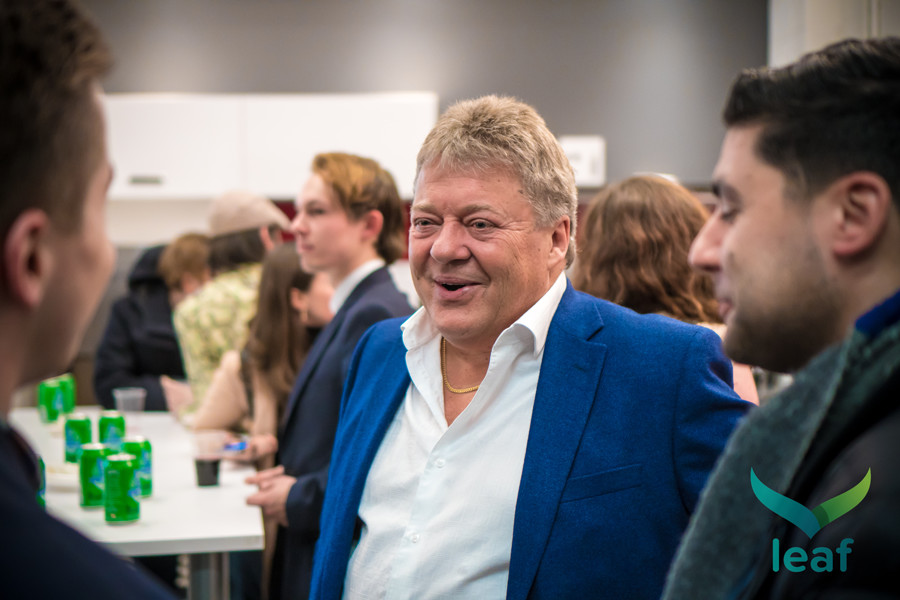 About
Leaf is a community of entrepreneurs, professionals and innovators passionate about Canada's emerging multibillion dollar legal cannabis industry.
Each month we host a fireside chat with a leader in the Canadian cannabis community to explore industry topics from finance to tech to marketing to public policy and more.
Before and after each talk we host an informal drinks and conversation social so you can meet current and future Canadian cannabis professionals. Together, we'll build an ecosystem of entrepreneurs and professionals to help grow this exciting new, and uniquely Canadian, industry.
Sign up to learn about upcoming events, industry developments, and more.